Have Questions? We've Got Answers. Check out our FAQs.
Manage sales from one dashboard
Sell through online wholesale ecommerce storefronts
Have digital conversations with each customer
Automate order management
Securely collect payment on your terms
How do I get started?
Just click GET STARTED and click Seller Account or Buyer Account to begin. You'll need to provide company information to explore the platform. Our self-serve tools help guide you through the process. Remember, you can always contact us if you'd like to learn more. We're here to help!
Are there per-user fees?
No. The monthly price is for unlimited users. Your SABX company account can affordably support any size team.
Do you offer a yearly plan?
We typically bill month-to-month, but if you'd like to pay once a year, let us know. We're happy to accommodate an annual payment schedule if that works better for your business. And, when you sign up for a yearly plan, you'll get 10% off your first year.
Do I have to sign a long-term contract?
No. SABX is a pay-as-you-go service. There are no long-term contracts or commitments on your part. With our standard pricing, you simply pay month-to-month or once a year. If you cancel, you won't be billed again. With startup pricing, if you cancel, you are billed for outstanding order processing fees that may apply; after that, you won't be billed again.
What payment methods does SABX accept?
SABX welcomes payment by ACH, credit card or debit card. If your company would prefer another payment option to get started, let us know.
How do I create my B2B ecommerce storefronts and catalogs with SABX?
You can create public storefronts to allow all SABX users in your selected service area to discover your products. You can also create private storefronts, available to buyers by invite only, where you can sell by channel, geography, price, brand—or another approach that advances your selling strategy. Our menus and prompts walk you through the set-up process. It can take a few hours or a few weeks to build your stores, depending on the size of your product library and the complexity of your selling strategy. Let us know if you'd like our help.
Can you help me upload my products, customers, pricing and other data?
Will I have access to a customer care manager?
Of course! Every account has access to a member of our Customer Care team for answers to any question. They are here to offer strategic and practical guidance on ways you can use our solution's robust features to advance your sales strategy.
You'll also find built-in help notes on every screen if you prefer to navigate the system on your own. Feel free to contact us with questions. We're here to help!
How do I receive payment from my buyers?
You can collect payment, at checkout or with terms, using your existing invoicing and payment process. You can also set up Payment Services to allow buyers to pay you by ACH or credit card.
What does SABX do with my data?
All seller companies own their data: your account interaction and transaction data is encrypted and belongs to you. When you interact with our platform, we securely store your information and use it only to improve your SABX experience. We never collect or sell our seller's data. Click here to learn more about our data-privacy protocols.
Anything other questions? Let us know how we can help!
Check Out the Rest of Our B2B Ecommerce Solution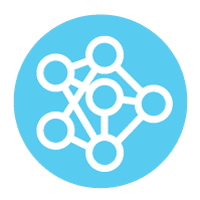 Connect your team with buyers and communicate with them from one sales dashboard. Track it all in real time.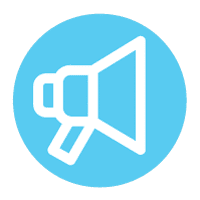 Announcements
Send custom pricing, promotions, programs, and more, at scale. Buyers can see and act on your offers faster than ever.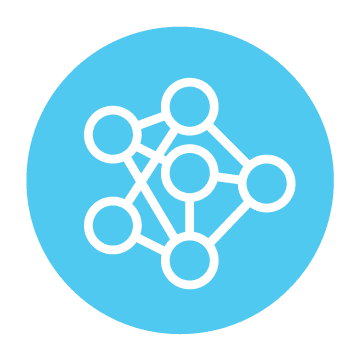 Buyers can message you in real time as they order. Conversations auto-link to the account, so customer info is always up to date.
Want to know more about managing B2B ecommerce orders with SABX?