Material Maxim Gains Efficiencies, Lowers Costs with Digital B2B Sales and Order Management Across Its Supply Chain
Order Management Efficiencies
100% digital sales, order and payment processes
Streamlined communication, orders, payment
Ability to service more customers with existing resources
To secure their leadership position in a fast-growing industry, Material Maxim and its partner companies turned to SABX to help them improve order management, move forward with speed and uphold their commitment to sustainability.
Material Maxim and its partner companies are on a mission to change the way businesses design, build, sell and move their products. This group of "ideas-to-action" companies design and manufacture hemp-based, sustainable, custom packaging and architectural materials for cosmetics, consumer goods, luxury goods, cannabis, CBD, and food and beverage businesses.
Material Maxim COO Matthew Ward and Principals chose SABX for its ability to digitize the company's front-end order management and payment processes, so the team can stay organized, work efficiently and quickly take advantage of opportunities. They also use SABX to simplify communication with the ability to share information in real-time, 1:1 and at scale, by digitally connecting interactions all the way through their supply chain, from manufacturer to outlet.
SABX is proud to support Matthew's commitment to sustainable business practices by enabling digital B2B and wholesale order management processes for him, his partners and customers.
Let us know how SABX can help your business with order management automation.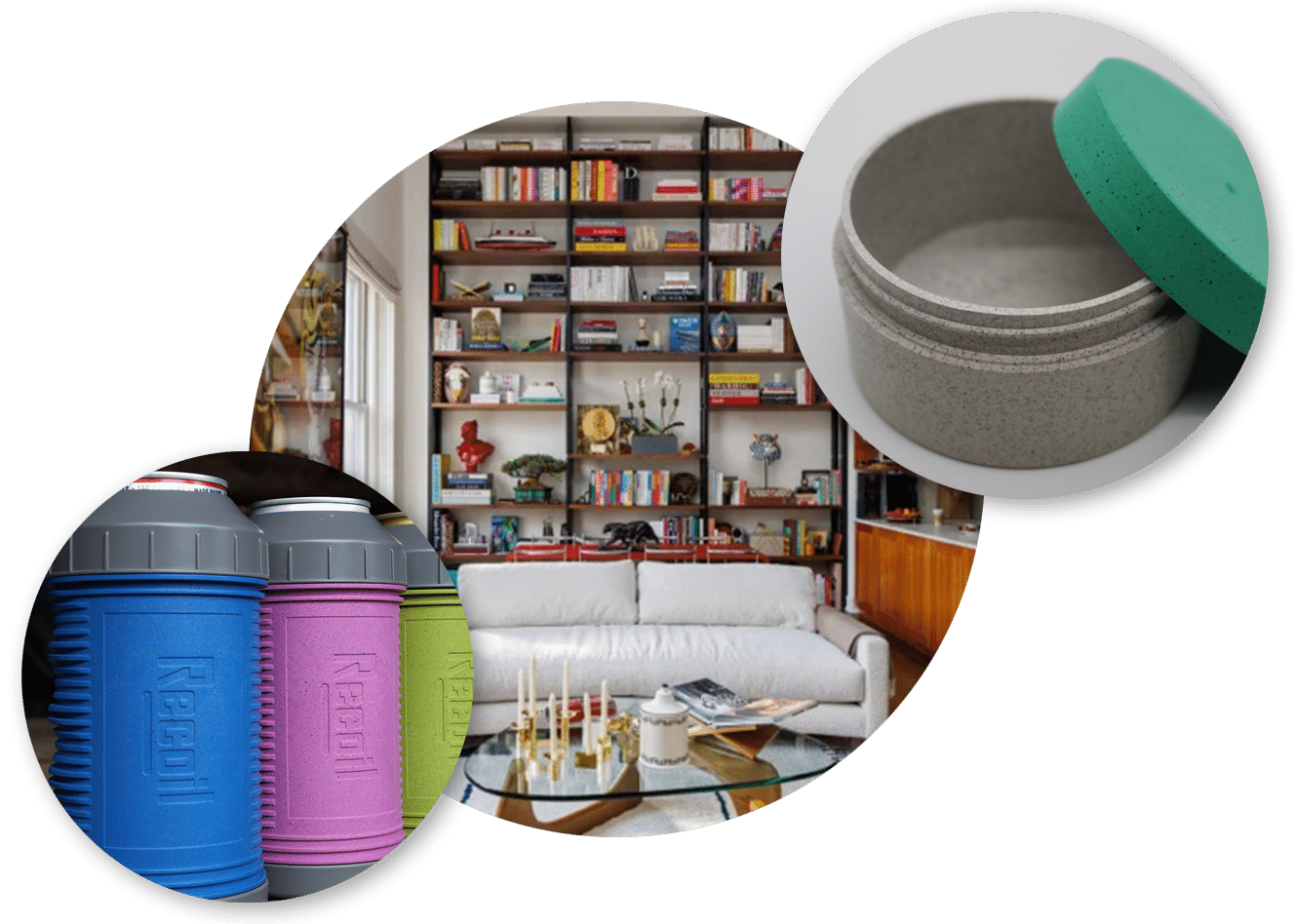 Manual B2B order management process
Unsafe payment process with paper checks sent by snail mail
Disjointed communication by fax, phone and email
Records of communication, orders, invoices and payment in many places
Manual payment and finance management
Expensive to bring on resources needed to scale the business
Automated, digital B2B order management process
Secure, digital payments managed through SABX Payment Services
Streamlined communication in one place
Records of communication, orders, invoices and payment auto-link to one place
Quickbooks integration for automated payment services and finance management
Ability to scale the business with existing resources
At Material Maxim, we believe sustainability isn't just a word. It's an unwavering commitment – a culture that is or is not. It's not something you strive or hope for, it's something you ARE.
The SABX B2B commerce platform is a strategic tool for us because it allows us to manage our sales, orders and payment activities in a 100-percent digital ecosystem. More than that, the team at SABX are true partners. They're invested in our success and check in regularly to see how they can help us use their platform to drive added value for our customers.
Matthew Ward
COO, Material Maxim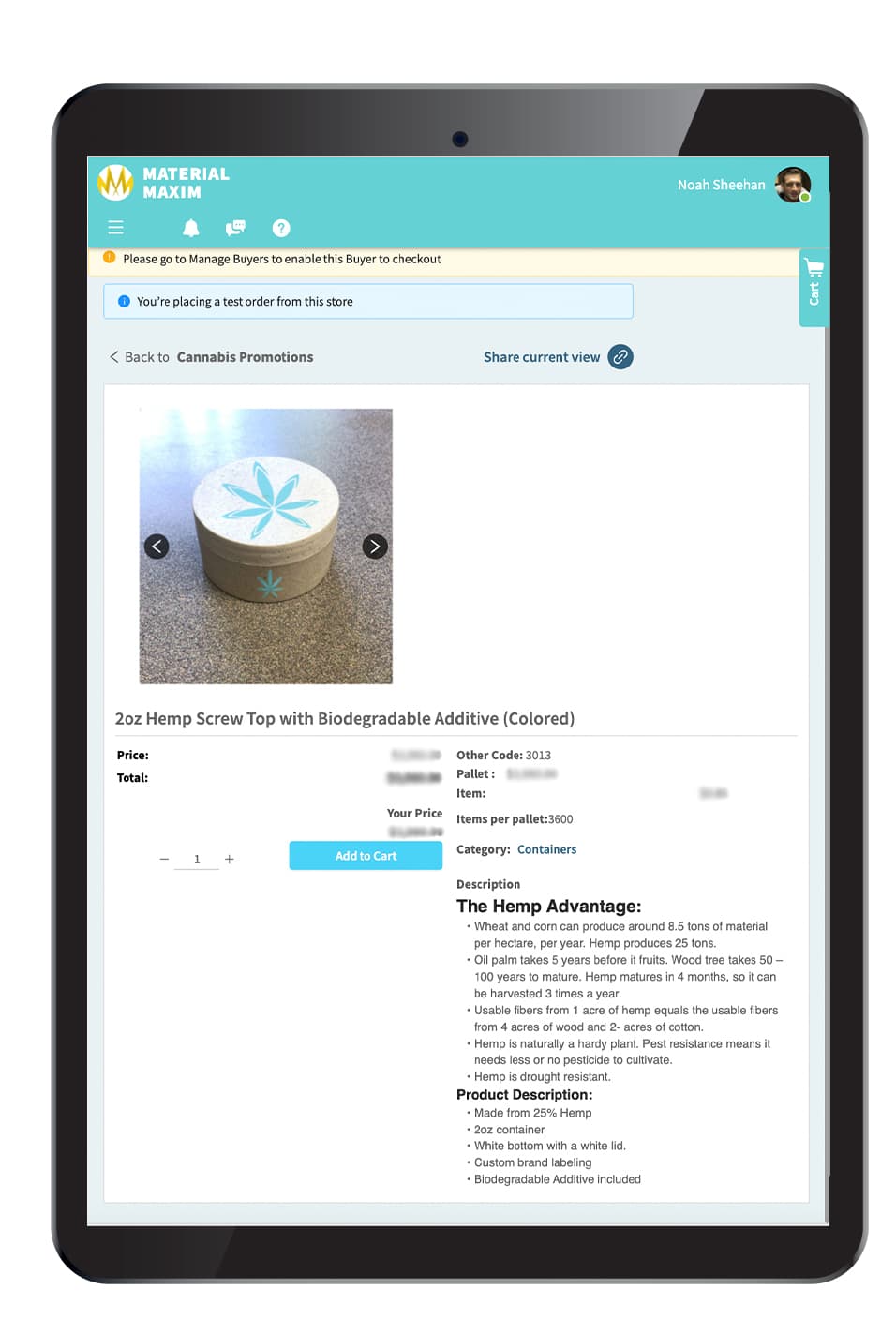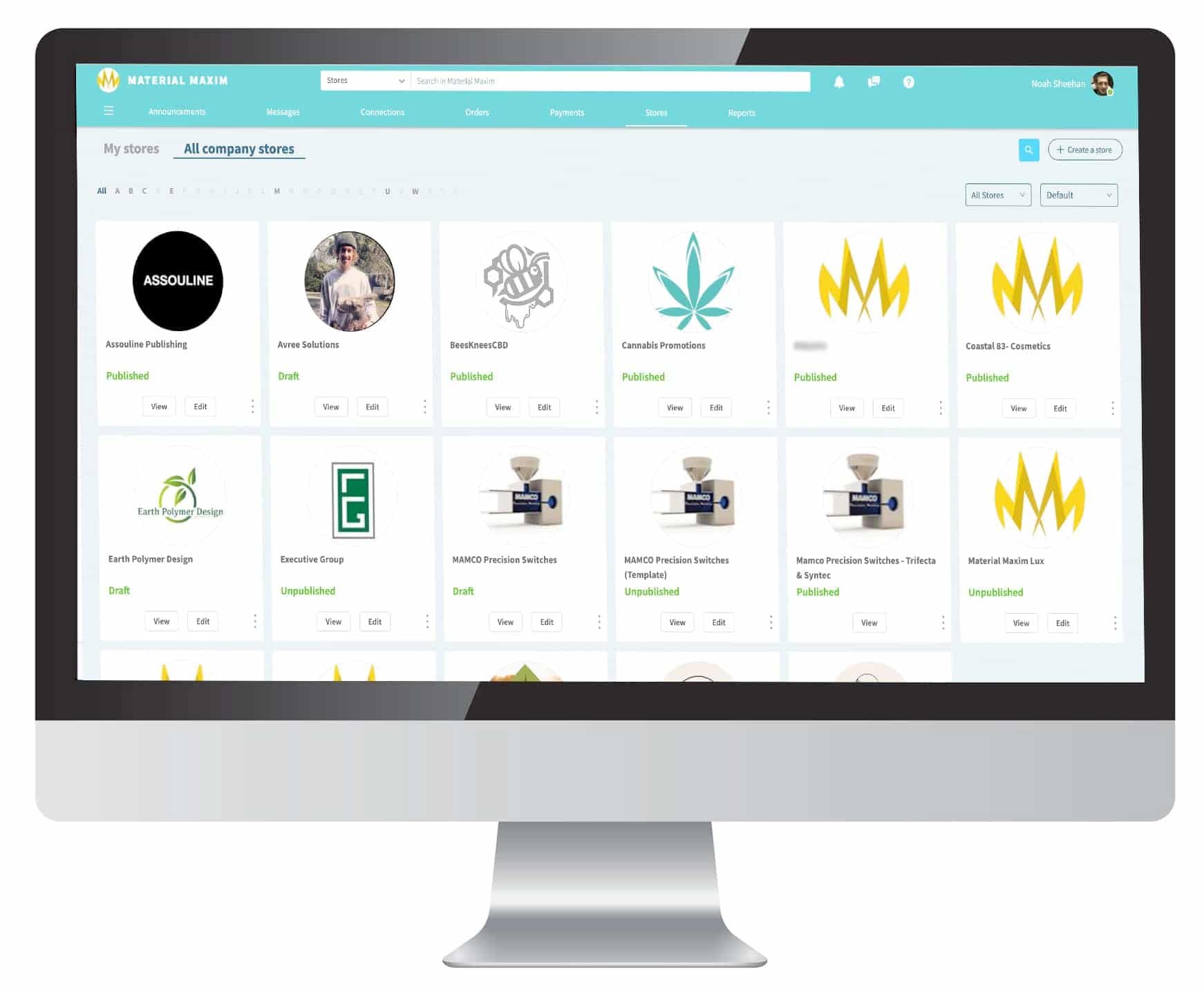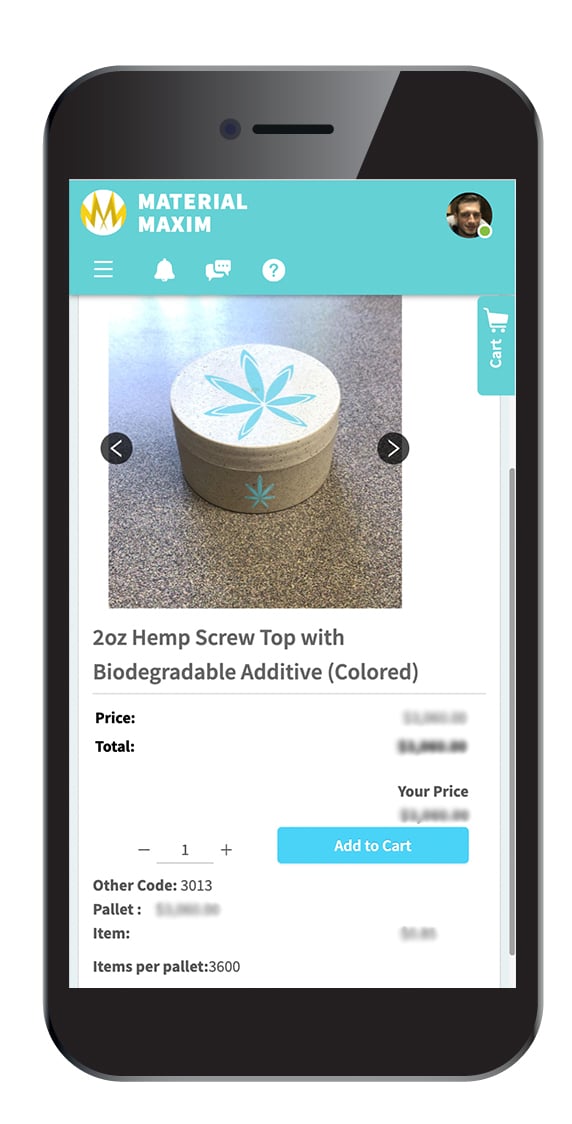 How Can SABX Help Your Business?
"*" indicates required fields